Containment Coatings & Waterproofing Systems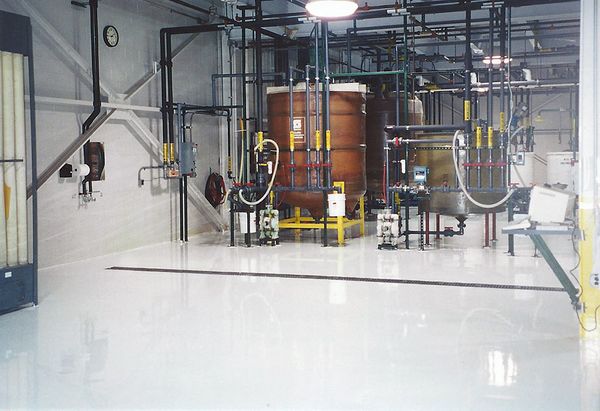 Flexible waterproofing membranes are tough high build systems approximately 1/8″ to 1/4″ DFT. It is applied to the substraight in multiple coats and formed onto the vertical areas, over curbs up 4″ to 6″ onto the walls as a seamless elastomeric membrane.
This system can be used as a stand alone system or a variety of decorative epoxy systems can be added for aesthetic value.
Benefits
Abrasion and impact resistant
Slip resistant
Waterproof
Bridges hairline cracks
Chemical resistant
Color options
Common Uses
Mechanical rooms
Secondary containment
Washdown areas
Shower rooms
Kitchens