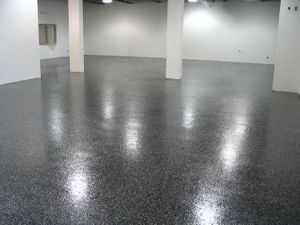 Tri-State Industrial Floors provide commercial flooring solutions for general contractors, office furniture dealers, flooring suppliers, building owners, and property managers.
We have more than 30 years of combined experience in the commercial flooring industry. Our services encompass installation of commercial flooring products including but not limited to epoxy, tile, and carpet.
From our quality work, friendly customer service, and ability to finish your job quickly and safely we pride ourselves on putting the customer first. Our sales and leadership team will get you started on your next flooring project.
Phone: 419-727-4900 • Fax: 419-727-3922
note: if you do not have Outlook linked to open and compose email, right click and copy email address and open your email software to compose
Location: 1302 S Expressway Drive, Toledo, Ohio 43608